"Where do I download The Crew Change?"
You won't find it. Not unless you know someone who knows someone. Not unless you're part of the underground, the cats who ride the rails. The drifters, hobos, and punks that hitch like it's a living. And why shouldn't they? They ain't got no other livin'.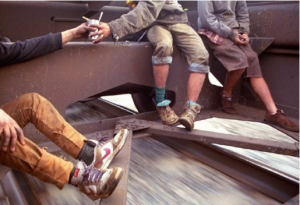 You won't find a copy because The Crew Change is the stowaway's bible. It's the Anarchist's Cookbook of the rails; a complete guide to when, where, and how to catch a free ride… without getting caught.
Heads up! I'm on TV. Catch me Wednesday nights on The Audience Canada at 10PM on The W Network. Tune back in to http://thelapse.org where you can catch direct links to the episodes I'm in.
Podcast: Download
Subscribe! Apple Podcasts | Android | Google Play | Stitcher | TuneIn | RSS | More