Two dudes. Two bikes. 11,357 kilometres. What could possibly go wrong?
Gavin Kennedy was one of those rare people who made a mad drunken bet and actually stuck to it. He wasn't a cyclist. He hadn't trained for this. But sense be damned: he was biking from Vancouver, Canada to God Knows, Argentina.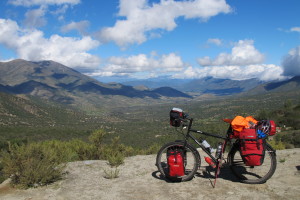 All of Gavin's adventures, including way more than we could ever possibly mention on this show, can be found on his travelogue – www.twodudesonbikes.com. If that's down when you read this, tune in shortly. It should swing online again.
Podcast: Download
Subscribe! Apple Podcasts | Android | Google Play | Stitcher | TuneIn | RSS | More