Gabriel Bellman has witnessed more disasters than any one person rightfully should. Volcanoes, earthquakes, riots, terrorism… Despite hopping around the U.S. from state to state, where Gabriel goes, bad news seems to follow.
The strange thing about being a magnet for disaster? It begins to feel familiar. Routine. Call him unlucky, but the man lives to tell about it.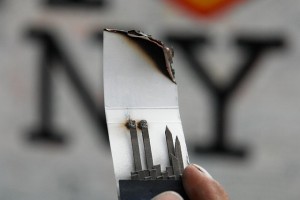 Gabriel is the founder of the Frozen Film Festival in San Francisco. He's been running the thing since 2006 and it's begun to attract some seriously talented filmmakers. If you're going to be in San Fran July 17th – 20th, check it out. He's also a director himself; his latest documentary, The Bellman Equation, is available online. And if that weren't enough, Gabriel runs his own (250+ episode!) podcast Film 4 Thought.
Podcast: Download
Subscribe! Apple Podcasts | Android | Google Play | Stitcher | TuneIn | RSS | More